Turn Heads This Thanksgiving with These Chic and Cute Hairstyles
Thanksgiving hairstyle selection may not be at the top of your priority list—which is understandable, especially if you're in charge of the turkey. But, whatever your plans are for this holiday season, whether you're spending time with family, going out for friends giving drinks with your besties, or hitting the town, a holiday season is reason enough to try something fresh and new.
Slicked Back Pony Tail Hairstyle
Classic ponytails and updos will always be in style, while clips, headbands, and accessories of all kinds are making their way in fashion. The long Thanksgiving holiday will be approaching in no time, so it's time to start planning what to dress, how to style your hair, and how to get enough pie into your diet or how to maintain your fashionable appearance even after you've had that turkey!
What should I do to my hair for Thanksgiving?
There will always be phone cameras present on Thanksgiving, whether you are the host for your family and friends or just a guest. So you have to make sure you look amazing. Even if your dress choice is casual and comfortable; your hairstyle can make you appear like a Hollywood star. Pony tails with braids, pineapple hairstyle, lob with tons of texture, half up hairstyle and not to forget, Kendell Jenner's messy bun are some hairstyles that you can rock this thanksgiving.
How can I make my medium hair look cute in a hairstyle?
When you're already bored with your medium hair, it can be difficult to appreciate the potential it has when it comes to styling. Fortunately, there are a lot of things you can do to jazz up your hairstyle. If you want to give your hairdo a playful and colorful touch, you can add accessories like patterned ribbons or flowers.
How should I prepare my medium hair for hairstyling on Thanksgiving?
Nothing can dampen your mood like a terrible hair day, especially if you're trying to look your best over the holidays. Due to the wet weather and drizzle, dry, frizzy hair is frequent in the winter. Nevertheless, by following these simple procedures, your hair will be bouncy and shining in time for your upcoming Thanksgiving event; wash hair in the morning, make sure to use a thick conditioner and spend money on a good volumising tonic.
Ponytail with braids
You can never go wrong with a classic hairdo like a ponytail. Own Thanksgiving this year by braiding your hair in the style of your choice. In less than two minutes, you can transform your appearance from casual to chic. For Thanksgiving, go for a polished appearance by adding some colour to your eyes with a pair of dangling earrings. Any hair type can wear this hairstyle, and it won't take more than two minutes to do.
Thanksgiving Hair Ideas For Curly Hair

Curls For Long Hair

Cute Thanksgiving Hairstyles for Medium Hairs

Thanksgiving Hair Pouf For Medium Hair
Up-do with a Headband
Try this festival-inspired up-do, which consists essentially of a stylish high pony in the shape of a pineapple and a playful headband, for a formal event. Place a headband a few inches below your hairline, pull your curly hair into a ponytail, and secure it with elastic. Gorgeous, isn't it?
Lob with tons of Texture
A textured lob hairstyle is one that a lot of Hollywood A-list celebrities have worn. This hairstyle has been seen on multiple occasions by many of our favourite movie stars. Use your curling wand and start curling your hair if you have thin, fine hair to add lots of texture. This hairdo is ideal if you are hosting Thanksgiving dinner because it doesn't take a village to look lovely in it.



Cute Thanksgiving Hairstyles for Short Hairs

Sexy Thanksgiving Hairstyles for Long Hairs

Thanksgiving Hairstyles For Long Hair

Braids Hairstyle For Thanksgiving For Long Hair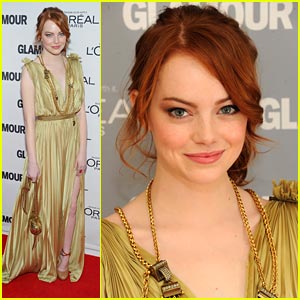 Loose French braid
This hairstyle is best suited for females who are in charge of hosting Thanksgiving dinner. Being the reigning Thanksgiving queen is not simple. Choose this loose French braided hairstyle because it is ethereally lovely and simple to execute. It only takes two minutes to make this loose French braid, giving you plenty of time to choose the ideal outfit to complement this style. Let your hair complement your overall look while letting your makeup and clothing steal the show. With this hairdo, you'll be prepared in no time.
 The worst thing that the woman could do can be to give herself a blunt haircut. Blunt haircuts begin looking drastically much better on girls with oval faces but when a woman includes a rectangular face the bluntness will deliver out her angles and never be good. Wish you very best for your Thanks Giving Day Hairstyle!!!