There is no longer any need to visit a beauty salon if you want straight hair, as it is possible with a hair straightener. But how can you use a hair straightener at home in comfort? Hair straightening at home can be simple and efficient with the appropriate method and equipment. With the use of a hair straightener, one can create a trendy hairstyle of hair straightening. In this article, we'll look at simple instructions for using a hair straightener at home.
How do you straighten your hair with a straightener for beginners?
Create sections in your hair, then clamp and glide the straightener down each segment, working from the roots to the ends. To keep the style in place, use a small spray of hairspray or serum.
How do you use a hair straightener step by step?
To reduce damage, wash and dry your hair first, then use a heat-protective product. Clip the manageable, smaller pieces of your hair away from the rest of your hair. Grasp the straightener at the roots and clamp it onto a portion of hair. Keep the hair stiff as you move the straightener slowly along the section of the hair.
What should I apply before straightening my hair?
To avoid damaging your follicles or burning your hair to a crisp, use a heat-protection serum. Moreover, it contains coconut, macadamia, and sunflower seed oils to prevent frizz, control flyaways, and keep hair silky and protected.
Can I use straightener on wet hair?
Wet hair should never be straightened using a regular flat iron. Your hair is still susceptible to severe damage, even if it is only slightly moist. The only time when you should use a flat iron or hair straightener to style your hair is when it is completely dry.
Step 1: Wash and Dry Your Hair
Your hair needs to be washed before you can straighten it. Your hair will be free of any buildup, grease, or debris after doing this. Use a towel to dry your hair after washing it. When you begin straightening your hair, make sure it is entirely dry.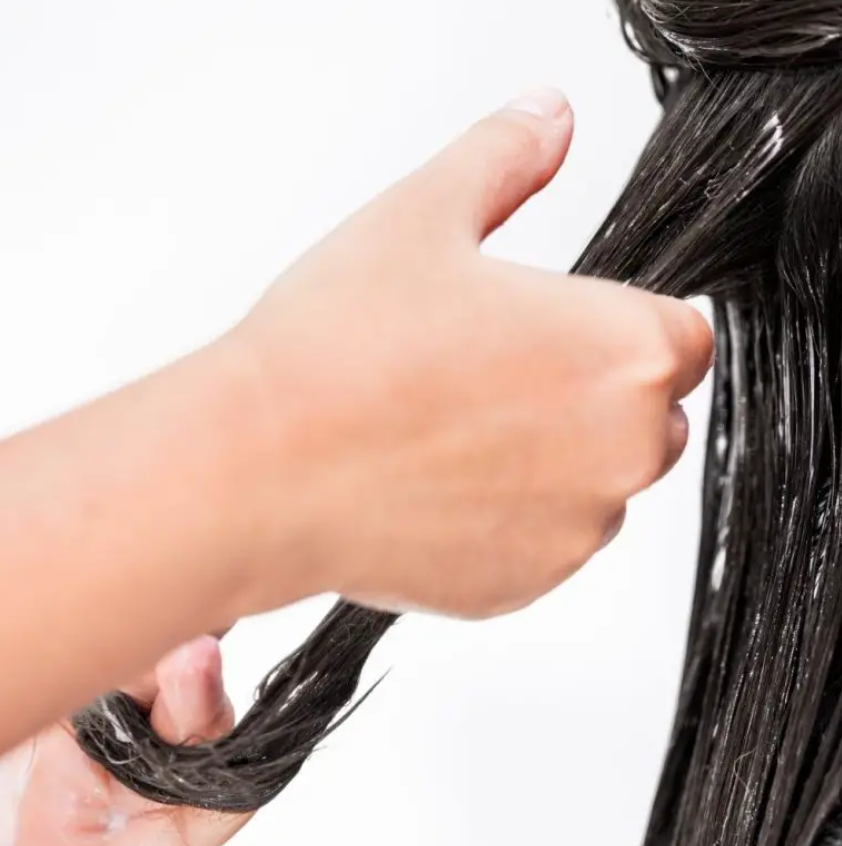 Step 2: Apply Heat Protectant
Use a heat-protectant spray or serum on your hair before you start straightening it. This will shield your hair from the straightener's heat and guard against damage. Distribute the heat shield evenly throughout your hair, paying special attention to the ends where the most damage is likely to happen.
Step 3: Divide the hair into sections
Start at the back of your head and separate your hair into little sections. This will make straightening your hair simpler and ensure that you don't overlook any areas. To keep the portions apart, use hair clips.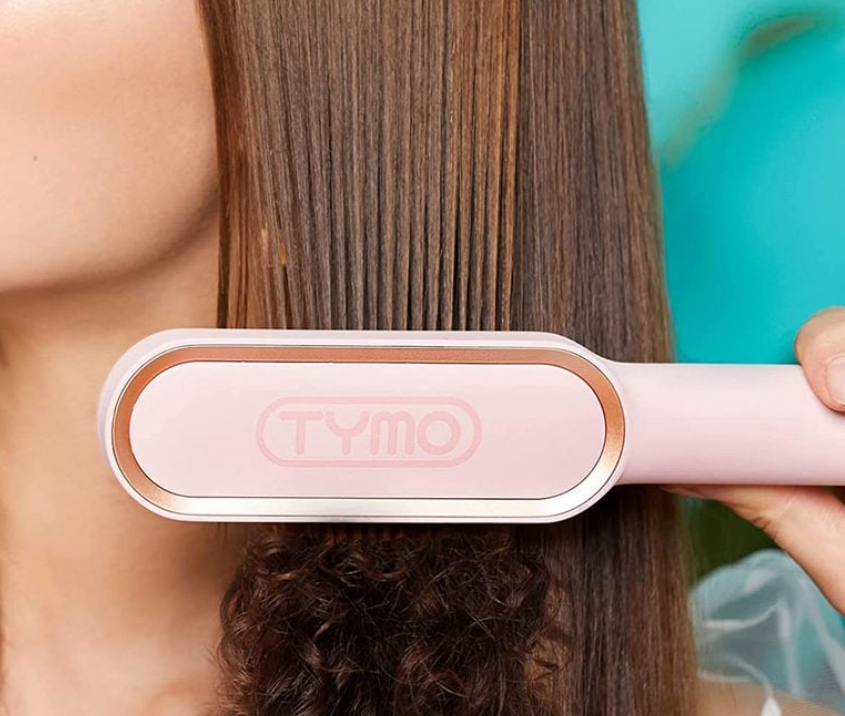 Heat protection is inexpensive and can be purchased at your local convenient store, grocery store, and can be purchased online.
Step 4: Turn on Your Hair Straightener
Activate the heat-up function on your hair straightener. Make sure to set it to the right temperature for your hair type if your straightener has temperature control, as most of them do. Thicker hair demands more heat, so set the temperature higher for thicker hair.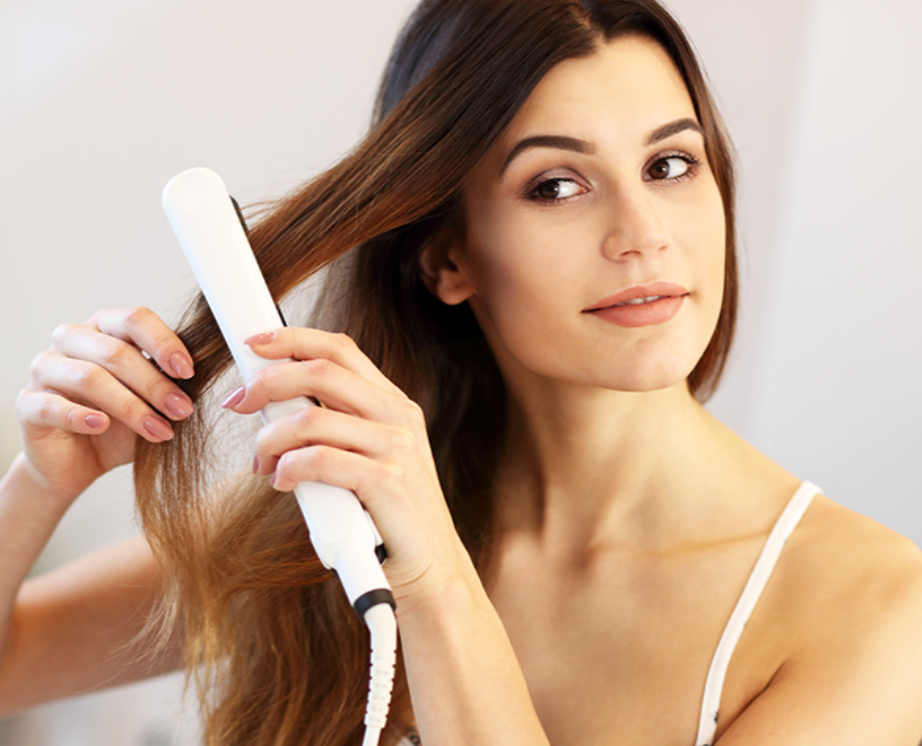 The last and final thing that you need to know about using your hair straightener is how to create different styles.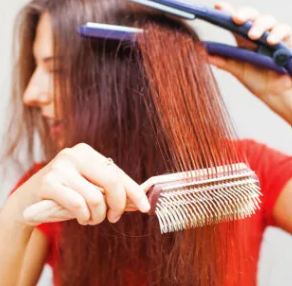 Step 5: Straighten your hair
Clamp the straightener at the roots of the first portion of your hair and move it down to the ends. Never stop or tug on the straightener; just keep it moving slowly and smoothly. To straighten all of your hair and each section, repeat this straightening procedure on each portion of it.
Curls:
If you want bouncy curls instead, first hold a section of hair between the two plates. Clamp plates together and rotate the hair straightener outwards while you glide the straightener through your hair. For wilder curls, use a wide tooth comb or work fingers through hair.
Flips:
To create a slight curl at end of your stands, grab a section of hair and hold the hair in between the two plates. Slide the hair straightener down the section of hair in one fluid motion. When you reach the last inch of your hair, rotate your wrist up and out to flip your hair. If you'd rather create the flips that were popular in the 1970's, slide the iron down the section of hair while rotating your wrist down and out.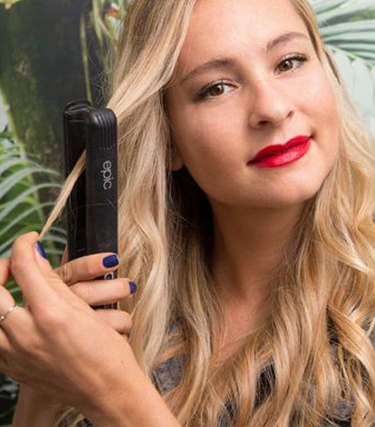 Step 6: Finish with Serum or Hair Oil
Use a hair oil or serum on your straightened hair afterward to add shine and reduce frizz. Using a small amount, distribute it evenly throughout your hair.
Now that you know how to use a hair straightener, you can try out as many styles as you'd like. Hair straighteners are designed to create many hair styles for all hair types. How to use hair straightener is easy and doesn't require a lot of time. Remember that the plates can get extremely hot so be careful and try not to burn yourself.
Tips for Hair Straightening at Home
You may obtain sleek, lustrous, and straight hair at home by washing and drying your hair, using a heat protectant, sectioning your hair, selecting the optimum temperature, using a gradual and smooth motion, and finishing with a serum or oil. With these steps, you may avoid going to the salon and straightening your hair at home.
Hair straightening tips for men
You should be aware that you will now have to invest a substantial amount of money if you want your hair to be treated properly. You'll need a good heat protector and, of course, the greatest hair straightener you can locate. Be certain that you are purchasing men's hair straighteners. Also, make sure the plates are ceramic because they last far longer and inflict less damage to your hair than inferior metal plates.
Natural Hair Straightening Technique
The initial thing you need to know about the iron you're about to purchase is the size. The plates for men's hair straighteners are smaller and thinner than straighteners created for long haired women.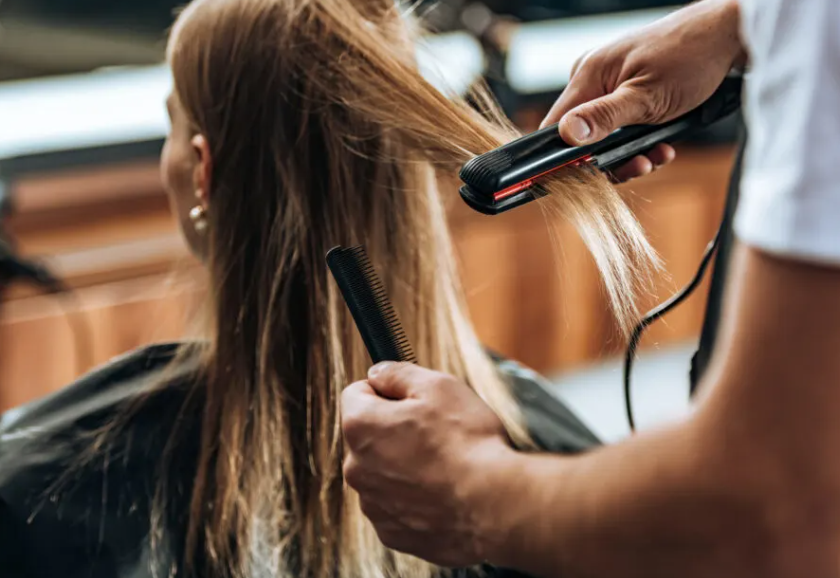 Like any other professional iron for women, men's straighteners have adjustable heat control, especially for those with extra curly or thick hair who need a higher heat to get the job done.  You can always go for cordless hair straighteners if you want to straighten your hair while moving from place to place or plan on carrying it around together with you. Note that cordless straighteners are a bit more expensive than regular ones.
Men's hair straighteners are usually made out of ceramic plates because they are ideal for any sort of hair and can give a sleek look as well as a unique style in half the time, with half effort. Furthermore, they will protect healthy hair from heat damage and offer long lasting results.